It gives me great pleasure to let you all know that my Countdown App is now available to all Android users!
The app is
free
, works without an internet connection and is optimized for mobile
It got over 100 players on the first day, and received a bit of attention on social media. Whoop whoop!
DOWNLOAD HERE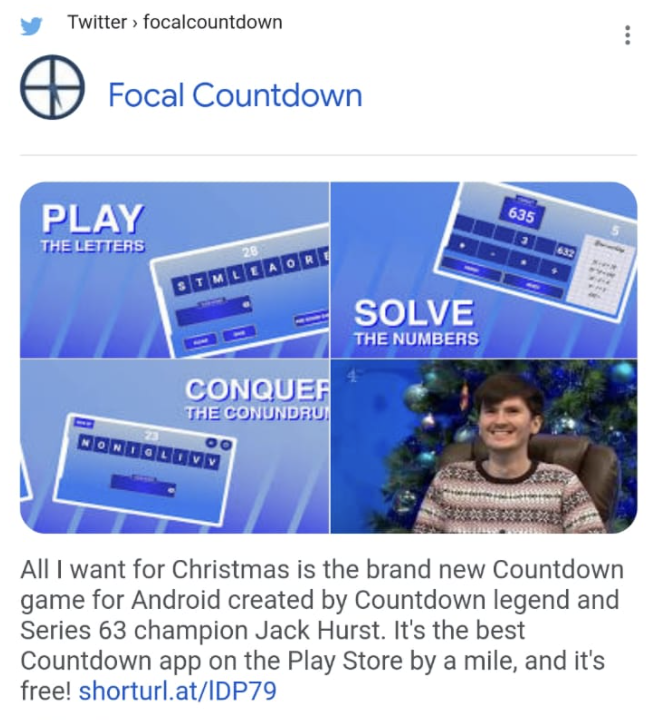 And incase you somehow missed the link higher up, you can
DOWNLOAD HERE
Thanks to everybody who participated in testing! There are too many people to name individually, but you all know who you are.