I think there may have been incarnations of this thread before, but let's have a new one anyway. Primarily it can act as a repository for any of Marc's Mad Thoughts And Observations, but the rest of us can use it too. Post any old rubbish, it doesn't need to relate to anything.
I'll kick things off with a fairly pitch-perfect piss-take of US comic book adverts from the 1950s: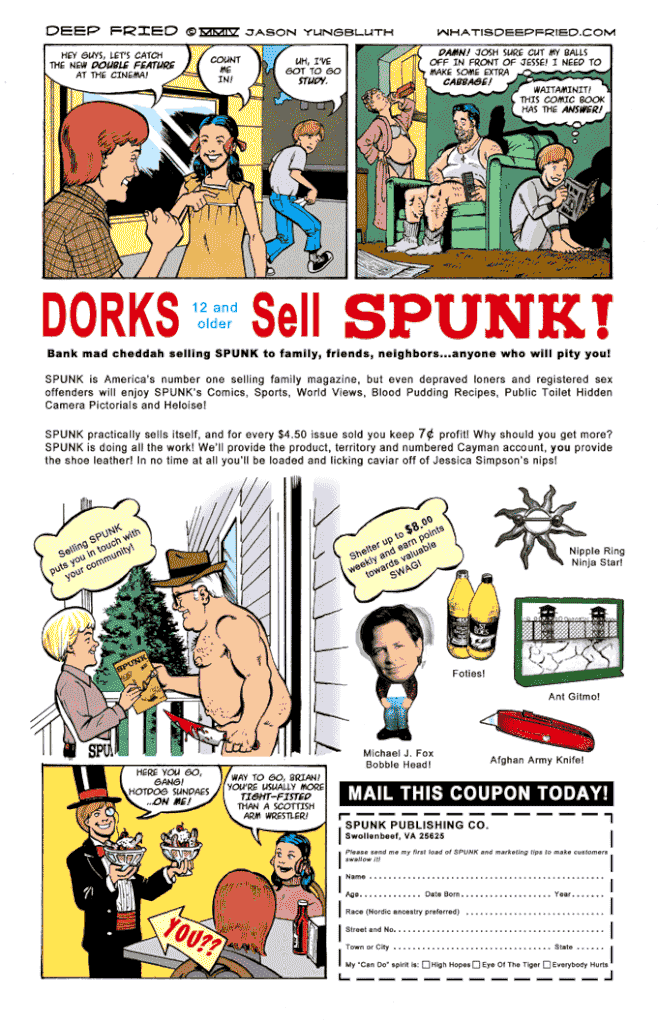 I've got scans of loads of old US comics and keep meaning to dig some of the real adverts out (the public service ones were especially funny in the 50s).